This is a featured article in this week's newsletter.

Polarr
is a very cold arctic area founded in 1043 CT and located south-east on the
map
. Polarr has inspired certain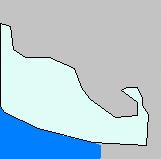 phrases like "Its as cold as Polarr here" and other terms based on how low the temperature gets here. Most of polarr is unexplored because there have been some flaws in creating a
pluff
fur coat warm enough to stay comfortable, but currently three
ice
fightmon
have been discovered, those fightmon being;
Sword swimmer
,
Capricornaqua
, and the arctic
Sucker
. Polarr does have a small peak which is called "Sunpoint peak" which is a small area that has been planned to create houses on, it is also the first place the sun hits in the morning at polarr, which is why it is named what it is. This land mainly has fightmon that are ice because most of the fightmon here can only survive in arctic temperatures, most of the fightmon are aquatic and amphibeous as well. Polarr currently has no houses or buildings, it is still uninhabited.
Ad blocker interference detected!
Wikia is a free-to-use site that makes money from advertising. We have a modified experience for viewers using ad blockers

Wikia is not accessible if you've made further modifications. Remove the custom ad blocker rule(s) and the page will load as expected.